Poverty, illiteracy and inequality in the world unfortunately continue to have a female face. The commemoration of International Women's Day aims raise awareness of these issues and achieve true equality by highlighting the crucial role of women in society. This year, International Women's Day proposes to reflect on the impact of the digital gender gap on the growth of social and economic inequality. It also highlights the importance of protecting the rights of women and girls in digital spaces and addressing violence against them in social networks.
This year's celebration of International Women's Day celebrates and pays tribute to women who are fighting for the advancement of transformative technologies and access to digital education. Under the theme "DigitALL: innovation and technology for gender equality", it calls for the inclusion of women and traditionally marginalized groups in education and technology to promote equality.
Women make up half the world's population, but these more than 3.9 billion girls, adolescents, young women and older women live in very different conditions depending on where they are in the world. Seventy percent of the nearly 800 million people living below the poverty line are women; there are 129 million adolescent girls and girls who are not in school; of the nearly 700 million illiterate people in the world, two-thirds are women.
These are numbers, some will say, but there are so many more issues, and even these are not positive: early marriage, violence, genital mutilation, wage inequality, discrimination... That's why, on International Women's Day, Salesians, starting with "Misiones Salesianas," the Salesian Mission Office in Madrid, denounce the injustices that many women suffer because they are denied access to education and technology. Most importantly, they want to make their work visible and demand equal rights, opportunities and development so that women receive due recognition for the leadership they exercise.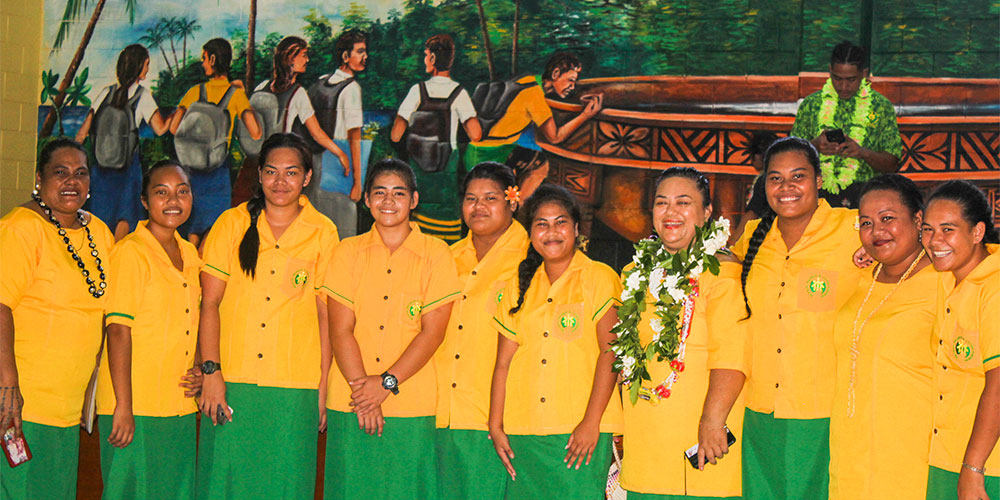 The Salesians have a strong history of improving equality for young women
The Salesians want women to have a voice and to participate in decision-making processes. For this reason, they reiterate the importance of comprehensive education as one of the keys to overcoming differences and inequalities. The life of a woman who has access to education and technology has nothing to do with the life of a woman who is deprived of this universal right.
Integrating a gender approach to innovation, technology, and digital education in a transformative way will help women and girls become aware of their rights. Advances in digital technology also offer new opportunities to solve humanitarian and development challenges and are important for achieving the Sustainable Development Goals.
An educated girl will marry freely and at an appropriate age, have children responsibly, provide better care and nutrition for her family, and take part more actively in her community. Access to education and technology for girls breaks the cycle of poverty. Women's education and economic independence are two key factors in the development of the community in which they live.
Throughout the world, Salesians are involved in literacy programs, access to technology, rescuing minors from prostitution; providing spaces for teenage mothers, training young women leaders and helping orphaned girls living on the streets; providing shelter, food and a comprehensive education so that their future can be transformed and they can lead the transformation and the future in an inclusive world; and finally, in line with the theme of this year's International Women's Day, developing courses in schools against hate speech and to promote equality in social networks.
With thanks to ANS for this story