Timor Leste's road to the future relies on Education and is guided by Salesian accompaniment
Timor-Leste is located just 700km northwest of Darwin and having won its independence in 2002 is one of the youngest nations in the world as well as the economically poorest in South East Asia.
The first Salesians arrived from Portugal in 1947 and established their first works in Fuiloro. Ever since, there have been constant requests from the local people for more schools to be established, impressed as they were by the quality of education and care the Salesians provided.
A large proportion of Timor-Leste's population are subsistence farmers; that is to say they produce enough crops for themselves and their families, but not enough to make a significant profit. Many of these parents wish for their children to be able to make the most of educational opportunities that were not available to them when they were children.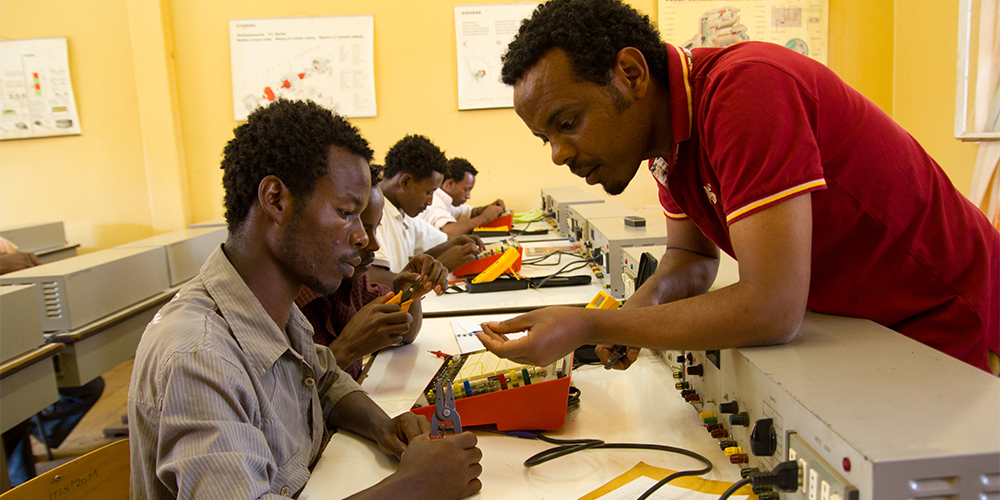 A student receives one-on-one advice from a dedicated teacher
Today 95 per cent of the Salesians in Timor Leste are locally born and are very much in tune with the needs of their people. The importance of education, providing the young with skills to secure employment, support for the family and contribution to the development of their country is a top priority.
Given the vitality of Salesian support, it is no surprise that the Salesians are highly regarded within their communities. They are the largest non-government provider of education, with Technical Schools at Fatumaca, Comoro and Maliana, a K- 12 and Agricultural School in Fuiloro, high schools in Baucau, Comoro, Laga and Venilale and more than 50 village based elementary schools with a total enrolment of nearly 14,000 young people.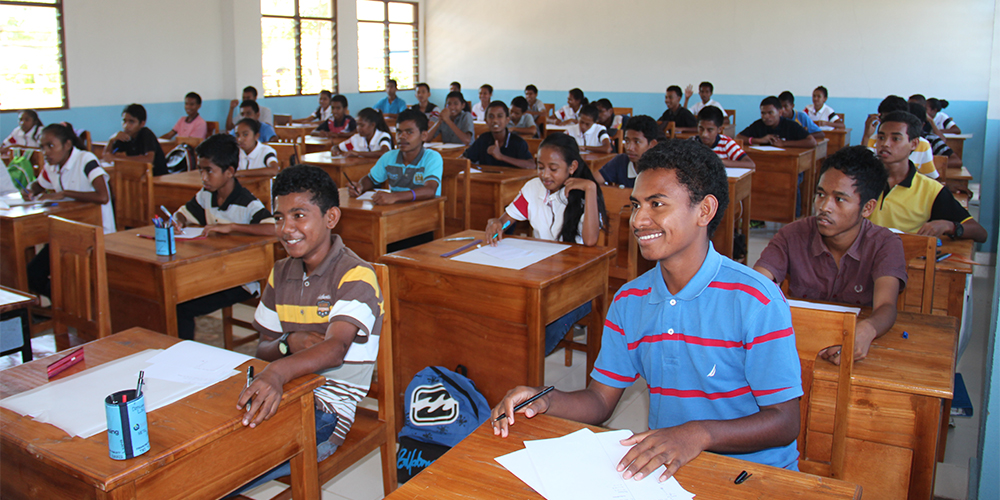 Just one of the many classrooms full of eager Salesian students across Timor-Leste
These Salesian based schools have made a great difference to the nation and quickly learnt how to make the most of very little. They are afforded only insufficient Government funding and most parents are only able to pay the most minimal of fees.
To survive, the schools rely on outside financial support to help cover the running costs, provide furniture and teaching materials. As the classrooms and other facilities age, they require regular maintenance and more and more resources to ensure they are safe.
The generous support of Australian donors has made a significant contribution to these schools for the past 20 years. Your continued support will be a source of hope and will make a real difference to our Timorese neighbors, who are bravely facing many challenges each and every day.
Are you able to help us bring a brighter future to the people of Timor Leste? For More information
Click here!

---